Incremental Uncertainty
Problem:
P6 v7 Does NOT Increment Activity ID based on Selected Activities.
When copying and pasting activities, there is a new option for incrementing the Activity ID of the new activity based on the selected activity that you are copying. However, this new functionality does not work properly. See example below.
Data set:

Before beginning this example let's make sure there is no UGR73510.
Search the Activity ID column:


Now, let's Copy and Paste UGR73500.
Copy & Paste Dialog Boxes: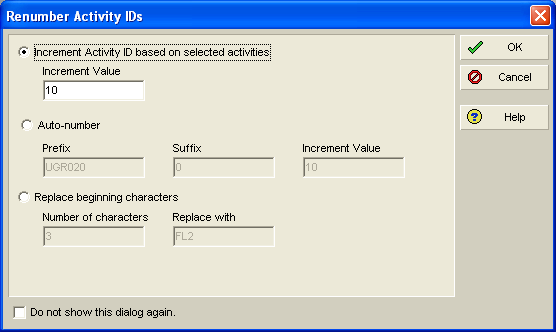 Based on our Increment Value of 10, our expected result should be UGR73510.
Result:

However, our new Activity ID is UGR90390. This incremental uncertainty is something to take into consideration when copying and pasting in P6.