6
Dec
2019
Comments Off

on Importing Searchable Legacy Documents and Drawings into PMWeb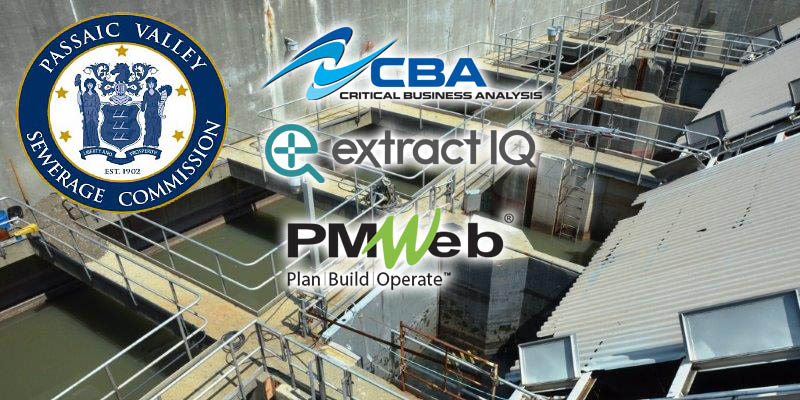 On October 29th, 2012 Superstorm Sandy hit the Passaic Valley Sewerage Commission facility in New Jersey causing a complete plant shutdown for the first time in the facilities' 108-year history. In the aftermath, a ten-year, $2 billion program was initiated to upgrade and build new wastewater treatment facilities. The challenge of building new and upgrading existing facilities, increasing capacity, meeting increased regulatory requirements and improving the resiliency of the plant to avoid Superstorm Sandy level damage was daunting. The project demanded a solution for the management of records for hundreds of projects and hundreds of thousands of files, as well as, mitigating the possibility of paper files being destroyed. The solution also needed to be able to quickly search and find the files by building, project, location, or other criteria. PVSC's project team, as well as, FEMA required quick access to detailed and accurate information from paper legacy records in PMWeb Document Manager.
Solution
CBA was able to provide PVSC with a powerful tool called Extract IQ that utilizes natural language processing and Artificial Intelligence (AI) to recognize the required metadata from the various digitally scanned file types, organizes the metadata and bulk loads the records into PMWeb Document Manager (physical scanning of paper files was provided by a local record conversion contractor). Not only can this software help organize and create searchable digital files for legacy documents, it also provides the same quick, detailed access to newly created documents and project drawings.
Project Breakdown
PVSC Engineering and Operations personnel worked with CBA to identify indexes (metadata) for the records that are migrated to PMWeb, to allow the users to quickly identify and access all aspects of the required records.
PVSC provided the business DNA for PVSC, identifying all terms and actions such as building name, contract number, date, project name, etc. These are being used to create consistent search and filter capability.
Extract IQ is then utilized to process legacy files including record drawings, submittals, and photos. Extract IQ creates the proper metadata and, utilizing the Extract IQ bulk loader, uploads the files directly into PMWeb.
During the first phase of this project, over 30,000 records were processed and uploaded in 60 days. Over 300,000 legacy records will eventually be loaded in PMWeb. Measurable reductions in existing Engineering and Project Management time, currently spent in researching for the proper records, is projected to result in a 20% bottom line savings in project costs.
Contact CBA for more information on PMWeb and Extract IQ.
read more
14
Jul
2017
Comments Off

on No More Java in Oracle Primavera P6 v 17?
If you're part of the Primavera Community you know what the bane of most user's existence is. It's, of course, Java.  Java, that once heralded Sun developed software that enabled developers to deploy code on almost any platform, has had it's issues lately to say the least.  In Primavera software, Java is most common in the applets that run within P6 and is the cause for most of the support calls relating to stability and performance.  Users have been waiting patiently for Oracle to clear the decks of Java applets within P6.  As of version 17.7, which will be released the week of July 17, 2o17 they will have made significant inroads into delivering on that promise.
In this new release most Java applets will be replaced with HTML5 views and those few that remain can be disabled.  The new HTML5 views in 17.7 are:
• Capacity Planning
• Global Search and Replace
• Activity Network
• Resource Overallocation
• User Interface Views
• Schedules Services
• Trace Logic
• My Calendar
• Status Updates
• My Preferences
• Calendar View
• My Issues Portlet
The Java Applets that remain and can be "switched off" include:
• Risk Management (Project Tab and Dashboard Portlet)
• Portfolios
• Resource Planning (Resources Tab)
• Workspaces (Projects Tab)
There are many other refinements and new features in Primavera P6 included in the release that we'll discuss at a later date.  But for most users the ability to cut down on your Java intake is a great reason to look at upgrading to the new release.  We'd be glad to help you evaluate your current P6 environment with our P6 Health Check and recommend how you can chart your best path forward.
read more