14
May
2020
Comments Off

on CBA provides meals for the Manor at Perrysburg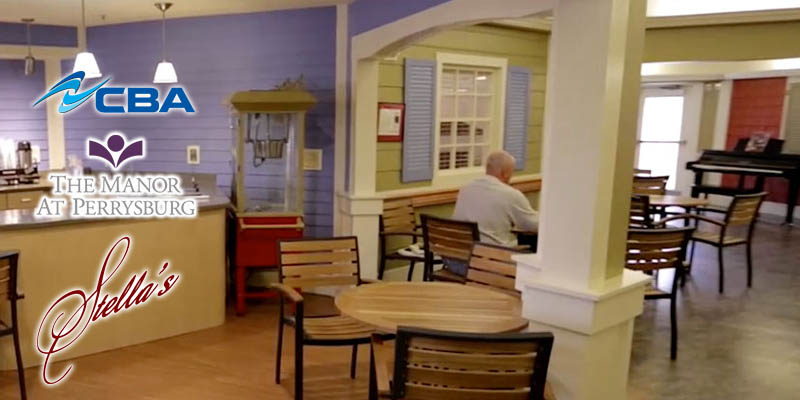 Perrysburg, OH  May 14, 2020 – Critical Business Analysis, Inc. (CBA), a leading provider of project management related software, training, staffing, and services and proponent of local senior care providers, is giving back to the community with a donation of 50+ meals from Stella's Restaurant and Bar to The Manor at Perrysburg.
During this unprecedented time in history, where caregivers and healthcare workers are going above and beyond the call of duty to care for people in need, CBA wants to show them that they are appreciated.  In line with their core values of supporting the local Perrysburg small business community and its workers, CBA is employing Stella's Restaurant and Bar in downtown Perrysburg to make and deliver the meals for lunch on Thursday, May 14, 2020.  "We appreciate the opportunity to serve Perrysburg's frontline workers as we go through this unprecedented time.  It's companies like CBA that really make a difference in our community, " said Stella's owner, Patrick Lahey.
"While many caregivers are risking their lives and working longer hours than normal, CBA is blessed to be able to provide them a little support and, at the same time, help stimulate a local small business whose industry has been turned on its head," explained John Gordon, CEO of CBA.  "We would like to ask other businesses and individuals who have been fortunate enough to continue to work, to do the same and pay it forward.  The employees at The Manor at Perrysburg have earned a special place in my life as they worked relentlessly to care for my father until his final days during this pandemic.  We witnessed healthcare workers enduring 12 hours shifts but still providing dedicated loving care.  I hope they accept this small token as a demonstration of our appreciation."     
"The health, safety, and well-being of our residents and staff is always our top priority," states Abbie George, Administrator at The Manor at Perrysburg. "During this pandemic we've had to quickly put strict precautionary measures in place to protect the residents we care for and the staff we value. Those successful quick shifts in our operations is a testament to our team, their dedication, and concern for the health of our residents. This act of kindness from CBA is greatly appreciated and is sure to put a smile on our staff's faces during this challenging time. We are grateful for their support of The Manor at Perrysburg and honored they chose to recognize our staff" states George.
About CBA
For over 36 years, Critical Business Analysis, Inc. has been committed to the advancement of project and program management expertise. Our real-world experience offers a wide-range of professional services in a variety of industries including public agencies, utilities, petrochemicals, corporate engineering, construction management and design. CBA, Inc. has distinguished itself as a leader in Primavera P6 and related software implementation and knowledge transfer. Additionally, CBA provides project team extension through staff augmentation of highly qualified project management professionals. We take pride in every service we provide, knowing that even small enhancements can achieve great results. Let CBA's project management related professional services, project staffing, software and training help you reach your project management goals. For more information, visit www.cbainc.com
About The Manor at Perrysburg
The Manor at Perrysburg is a skilled nursing facility, part of HCF Management, Inc. in Lima, Ohio that is owned and operated by a local family. We are honored to care for our community by offering high quality care services such as short-term rehab, memory support, long-term care, outpatient therapy, and counseling. The Manor at Perrysburg has proudly served the Perrysburg, Maumee, Rossford and Toledo areas for over twenty years. Throughout this time, The Manor at Perrysburg has maintained, nurtured, and enhanced the foundation of our approach to delivering these services to our families, friends, and neighbors- a tradition of caring. For more information, please visit www.manoratperrysburg.com
About Stella's Restaurant and Bar
Stella's is a locally owned eclectic restaurant and bar with a speakeasy feel in Historic Downtown Perrysburg. Locally renowned Chef Ian Regent features steaks, house made pastas, seafood and his own one of a kind gastronomical creations. Stella's bar includes expertly crafted cocktails, a selection of local draft beers, and an extensive wine list. For more information, visit www.stellasrestaurantandbar.com
read more